A workwear consultancy firm with a difference
We handle all areas of garment finishing in house
We are not reliant on a third party to ensure you receive workwear orders in a quick and efficient manner. You also get the product at a far better price!
Corporate clothing specialists Jaybee Supplies Ltd was set up in 2012 by the two directors, Ben Rhodes and Jan Vayisoglu. The company has grown rapidly and now has a team of staff, all with expertise in their areas.
We pride ourselves on a high level of customer service and 100% retention of clients. Our workwear consultants offer a wide knowledge of all our products as well as the specific industry requirements for safety.
The team ensures every client is looked after from beginning to end and the whole process is overseen by our Account Managers, who are available throughout the day for your assistance
We have recently invested a large amount of money into a new state of the art Tajima eight header machine. This provides high level and durable embroidery and will ultimately improve the production process at Jaybee Supplies.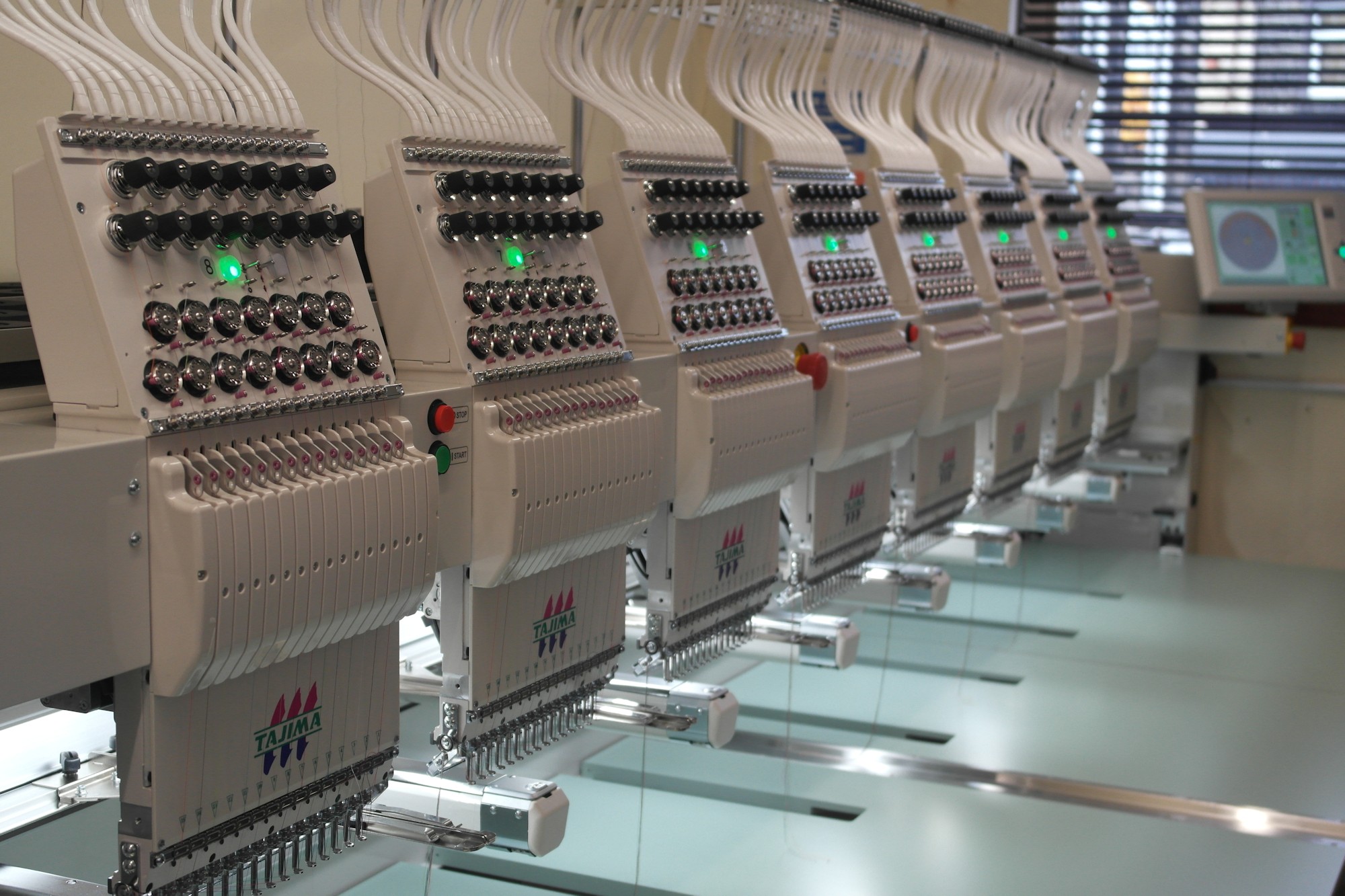 Why work with us
1We are a corporate clothing consultancy. We oversee everything from digitising your logo to the delivery of the goods 2We  listen to our clients' requirements, offer advice where necessary and deliver realistic deadlines and solutions 3We continue to win business from organisations that are frustrated by long lead times and poor customer support 4We are already working with large organisations, each of which is receiving a bespoke service that tackles their specific needs 5We do not promote our own label, but use tried and tested quality brands that have excellent reputations from within the industry
6We are in out 4th year of trading and have doubled sales consistently for the last three years 7We have capacity to manufacture 250,000 garments per annum and continue to make large investments in new machinery and technology 8We understand our competitors are reliant on third parties - they cannot manage the process effectively or control all elements of supply 9We focus on long term relationships with our clients, ensuring that any proposal will be robust and sustainable 10We pride ourselves on a high level of customer service and 100% retention of clients.
Testimonials
Over the last three years we have doubled our sales year on year, enabling us to offer clients a reliable and robust service. We can make the service "tailor-made" meaning that your future ordering suits both business and distribution requirements.
Workwear consultation
Call 01282 505043 or request a callback from one of our uniform experts.
Our workwear consultants offer face-to-face consultation services and provide a no obligation visit, with every member of the team having a wide knowledge of all our products. We spend the time with you to understand what is unique about your business, your people and as a result develop a uniform bespoke to your organisation.